Rodspætte Klubben
A social group dedicated to the practice of Danish dining.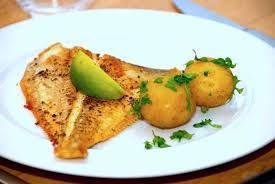 Rodspætte Klubben started 44 years ago this traditional Danish event is carried on to today. The dinner is open to all who wish to come, eat, sing, dance and have fun. How do I attend? There is a Rodspætte dinner party scheduled: You RSVP, Show up, Have fun, Go home and Invite your friends to the next one. Are you interested?
There is a social hour, a sit down dinner (fish or schnitzel), some festive singing after dinner and dancing to a live band in the lounge area. The best deal for dinner and dancing in town. If you are interested and are not on the regular mailing list please contact us.
NDAGS - the National Danish American Genealogy Society 
The National Danish-American Genealogy Society is dedicated to research of Danish immigrant roots.
One of the nation's oldest and largest Danish-American genealogy groups meets regularly at the Danish American Center.
Topics of discussion include research in Denmark, preserving old photographs and documents, using research facilities in the Twin Cities, writing query letters, locating ancestral villages and farms, etc.
Everyone is welcome. For more information on the National Danish-American Genealogical Society, please visit our website at https://www.danishgenealogy.org or contact us at ndagsmembers@gmail.com 
To register for one of our free Webinars, visit our website and click on the Events tab or visit https://danishgenealogy.org/events
The first Saturday of every month, a genealogist hosts drop in consultations in the Library from 10 am to noon. Make an appointment by emailing the office or drop in.